Cedar Plus
Surface mounted IP44 range
Surface mounted waterproof products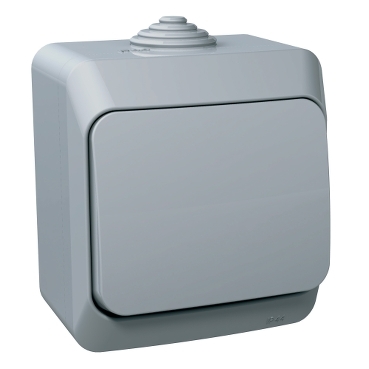 Features

The refined designed with the choice of the colors white and light grey matches all the customer needs and secures maximum product life time due to the materials used.
The plastic enclosure is made of polyamide, which holds its characteristics even with low temperatures.
Cedar Plus is available with a normal lid (cover), a transparent grey and a transparent blue lid. The top grommet (rubber) of Cedar Plus can be cut with a knife; the bottom flat grommet can be pierced by a screwdriver.

switches, 16AX 250V AC, IP44 with or without lamp
single and double Socket Outlet, 16A 250V AC, IP44, side/pin earth
combination Switch with Socket Outlet (side/pin earth), 16A 250V AC, IP44 with or without lamp

Benefits

With its elegant style, robustness and tightness, Cedar Plus is a weatherproof range which meets all requirements for all outdoor/indoor environments like garages, basements, barns, professional kitchens and industrial environments.
The snap-open system that connects the cover plate to the base plate with clips on space in the box makes the product fast, easy and secure to install.


Applications

Cedar Plus is an ECO surface mounted waterproof product especially designed for the Eastern European market with an IP44 and IK07 protection level.